There are two sides to the age-old use of credit cards. There are those who use them and then there are those who are totally against them. Within these groups, I believe there is a middle ground and then there is my philosophy. First I'd like to take a look at those who are totally against them. When I think of an anti-credit card group I think of the Dave Ramsey crowed. Mind you I was once part of this crowd.
Dave Ramsey Crowd
Dave Ramsey believes all credit cards and any use of them is bad. Anyone who has followed him or has been in this group can see it's very anti-credit card within 2 minutes. Below is a direct quote from Dave's site about the truth about paying off your card each month.
"We've heard it before: "I can pay my credit card off each month. So, what's the big deal?" There is no positive side to credit card use. Even if you pay the bill on time, you're not beating the system. The reality is: The average family today carries a balance of $16,048 in credit card debt. Think about it for a second. When you open a credit card account, you're likely to pay thousands of dollars in interest over the years as you carry a balance. Even if you promise to pay it off every month, all it takes is one lost or missed payment. If that happens, your interest rate skyrockets, you get slapped with fees and it dings your credit. Either way, you've gotten yourself into a big money mess."
So I'd like to tackle this by really digging deep into this. What he is saying is that based on average people that everyone is not mentally or behaviorally able to use a credit card responsibly. This is literally what he is saying on the most basic level. Now often if you have ever been in a Dave group you see how most are a "Cult" following more than a group of teaching better financial habits and building wealth.  What I am saying is, these people in the groups will condemn you for not following his steps to a perfect T, yet many have no idea the reason behind the steps or basic financial principles. They simply repeat what he says and never self-educate themselves. When they discuss credit card use they will just state two things.
Dave says not to use them and he is a millionaire. He must be right.
Studies have shown that people spend more when using credit cards. Read more about the study here.
When I talk about people in Dave groups I am generalizing and don't obviously mean the entire group.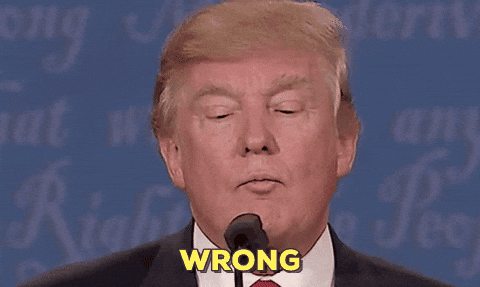 ---
My Philosophy 
I do agree that if a person cannot pay off their credit card each month they should not use one. But I can't for the life of me say that every person is not responsible enough to use credit cards or will miss use them. It's all down to behavior and knowing your own limits, that's why it's personal.
If I use my credit card and pay it off and never see any interest charges Dave considers that debt and bad. So what does he consider the debt you owe the electric company a the end of the month? Or the internet and cable company? All of these things you use ahead of time that is debts owed that is not paid in full until the end of the month.
Now If you find that silly like I do you understand how silly it is to think using a credit card that you pay off (before interest hit) as a bad thing. Credit cards are not bad people who make bad choices are. Whether it's a credit card or cash it can be good or bad depending on who uses that tool. I have personally seen plenty of people that are broke that only use cash.
Personally, I use a credit card for all regular purchases. Why you might ask? Because I get extra money to do so without paying interest. I can already hear the Dave crowed screaming at me. "You probably spend more on average", "It's not free money", and "You are not living in peace with debt". 
Well, free money is free. In 2017 I made about $1,200 worth of travel rewards or about $775 cash by using my credit card with zero interest paid. I actually spend incredibly less than the majority of people. No seriously I really do. I make $50.7K a year. I save on average 50% of my income. Which means I spend roughly $25K a year to live.  I'm completely debt free and building my wealth.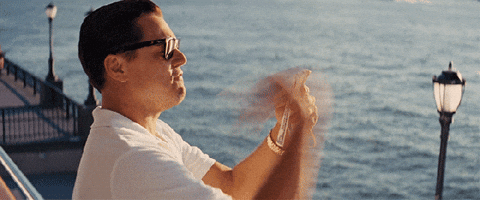 There are tons of people out there and yes even groups that are using credit cards responsibly and using the reward points for free travel and money. This is what the FI/FIRE community calls "Travel Hacking".  The question of using a credit card is personal. If you want to use one and can so responsibly go ahead. If you don't want to because you know you would not use it responsibly then don't use one. I just ask that we end the shaming on those who are a little smarter than average with the use of their credit cards. Because as you are shaming them they might be building more wealth than you and relaxing here for free!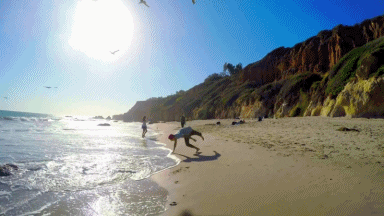 I currently just applied for another travel reward credit card. Should arrive in the next week or so! With this credit card, I will receive 60K AA points for $95. Pair that with the 20K AA points I have and that's easily two round-trip flights I am planning to go to Key West currently. So for $95, I can get two flights to Key West.
Let me add some other destinations for argument sake.
Vegas – 25K
San Diego – 25K
New York – 25K
Miami – 25K
Paris France – 60K
London UK – 60K
As you can see there are tons of destinations you can travel for fewer miles than Key West. These are AA miles and for round trip to these destinations. At this rate, I could get 3 round-trip flights to these domestic destinations and have 5K AA miles left over for $95. Or I could go to another country once and still have 20K AA points. 
The trip to Key West is $470 round trip for the dates I wanted to go. So this means for $95 I will get $940 worth of airfare. That is a crazy return on investment. Can you imagine what the ROI would be on the other flights?
I want to wrap this up by sharing the two travel reward cards I have. But you better believe there will be more to come!
Chase Saphier Reserve.

AAdvantage Aviator  Red

World Elite Mastercard
---
Hopefully, you enjoyed the read and it really challenged your thoughts on credit card uses.
FIRE HACKS
Thanks for stopping by. I use affiliate links to support this site at no cost to you if you believe you get value, please consider supporting me by clicking. 
My favorite free financial tool to manage my net worth is Empower. You get a $20 Amazon gift card for signing up. 
My favorite free investing platform is M1 Finance. You get $10 for signing up. No trading or management fees plus you can buy fractional shares. 
My favorite Credit Card Hack are American Express Platinum, Hilton Honors Aspire, and Bonvoy Brilliant AMEX. So far they paid me over $2,200 this year to use these cards. 
My favorite phone service is Mint Mobile. You get a $15 renewal credit for signing up. I get a year of phone service for a rock-bottom price of $240. As a guy who travels and lives in an RV full-time, this service has been amazing.