As the year comes to an end I believe it is time to see just how good my investments performed. Who else would not want to do this for fun right? Maybe I'm just a nerd but I really enjoy writing and crunching numbers especially my own numbers.
Let's get right on down to the dirty numbers!
Vanguard Account
Vanguard includes my Roth IRA and my Taxable account. Over the last 12 months as you can see I have gained $6,727.87. Love this as it's all free money I have earned when I'm sleeping. It's like a superhero of side hustles.  Also, my rate of return for this year is 17.9%. Now some people out there will try to make you believe this is low. That you should be seeing 30% returns every year. Don't listen to the noise. I'm stoked to get 17.9% in this account.
Thrift Savings Plan (401K)
My TSP is just my 401K. I'm really disappointed with how much I contributed to this account. Only added $9,950 to it over this year. Yet that's because I was focused on other investments at the beginning of the year. I also was still pretty clueless about FIRE and FI at the beginning of 2017. The contribution for 2018 will be about 39% higher. Over the past 12 months, I have gained $5,006.02. Another good amount of money I earned while sleeping. This account had about a 17% rate of return.
That is all the investments I have yet let's break down some more numbers and see what some of my totals are.
Totals – $11,733
ROR – 17.45%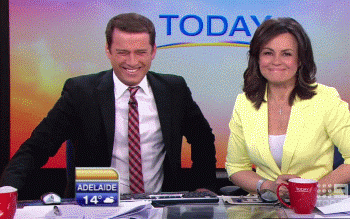 Pretty incredible how much I have earned by doing basically nothing but investing my money into the good old American Economy. I mentioned earlier that I knew very little at the beginning of 2017. That is true in many senses. I knew basic financial principles for sure. But I did not understand investing or strategies for it. I was a lost puppy so to speak and everyone was telling me what to do. One person would tell me to leave it all in savings, another would tell me to buy low and sell high, another invest it in real estate. It got to the point that I was overwhelmed with information. So decided it was time for me to self-educate myself more into this subject because I was weak in it. What did I find over the next few months? An endless amount of information on the internet. Man, I love living in this era where anyone can learn anything with a few clicks of a mouse. I realized while I was doing good I could be doing better. My new plan went from good to me on steroids in the financial sense. At that point I up'ed my savings rate. I raised the investing to my TSP by about 39% of what I was. I now save a rough estimate of 40%-65% of my income. I could probably up that a little bit more but would have to cut back in areas I don't want to cut back on. So step back and enjoy the ride of 2018. Because I am on a path to see some interesting gains as long as the market holds up.
FIRE HACKS
Thanks for stopping by. I use affiliate links to support this site at no cost to you if you believe you get value, please consider supporting me by clicking. 
My favorite free financial tool to manage my net worth is Empower. You get a $20 Amazon gift card for signing up. 
My favorite free investing platform is M1 Finance. You get $10 for signing up. No trading or management fees plus you can buy fractional shares. 
My favorite Credit Card Hack are American Express Platinum, Hilton Honors Aspire, and Bonvoy Brilliant AMEX. So far they paid me over $2,200 this year to use these cards. 
My favorite phone service is Mint Mobile. You get a $15 renewal credit for signing up. I get a year of phone service for a rock-bottom price of $240. As a guy who travels and lives in an RV full-time, this service has been amazing.